This ought to be straightforward, however there is no export feature built in to Outlook 2013. The common advice out there is to copy all your data files (.pst extension) and recreate all your account profiles manually.  This seems like a fairly average solution - especially if you have many accounts.
You can can easily export your profile data from the registry - just export the key HKEY_CURRENT_USER\Software\Microsoft\Office\15.0\Outlook\Profiles.  The problem then comes when you try to match up the data files to the newly imported accounts.  Even if you change the folder using the change folder button (below) to the correct data file, Outlook will sometimes not associate the account with your data file, giving you the error "data file cannot be accessed" when you try to send/recieve.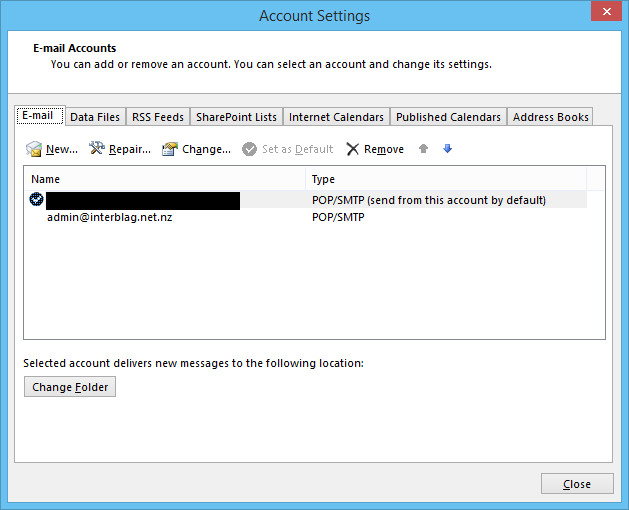 The trick is to create a new data file and associate your account with the inbox of the new data file.  Then change it back to your original pst, and everything should work - no recreating of account profiles necessary!