MiCOM S1 Studio is a program for programming power system protection relays. This post outlines how the password protection feature can be bypassed, in the case that it mysteriously starts asking for a password that it never used to like it did for me...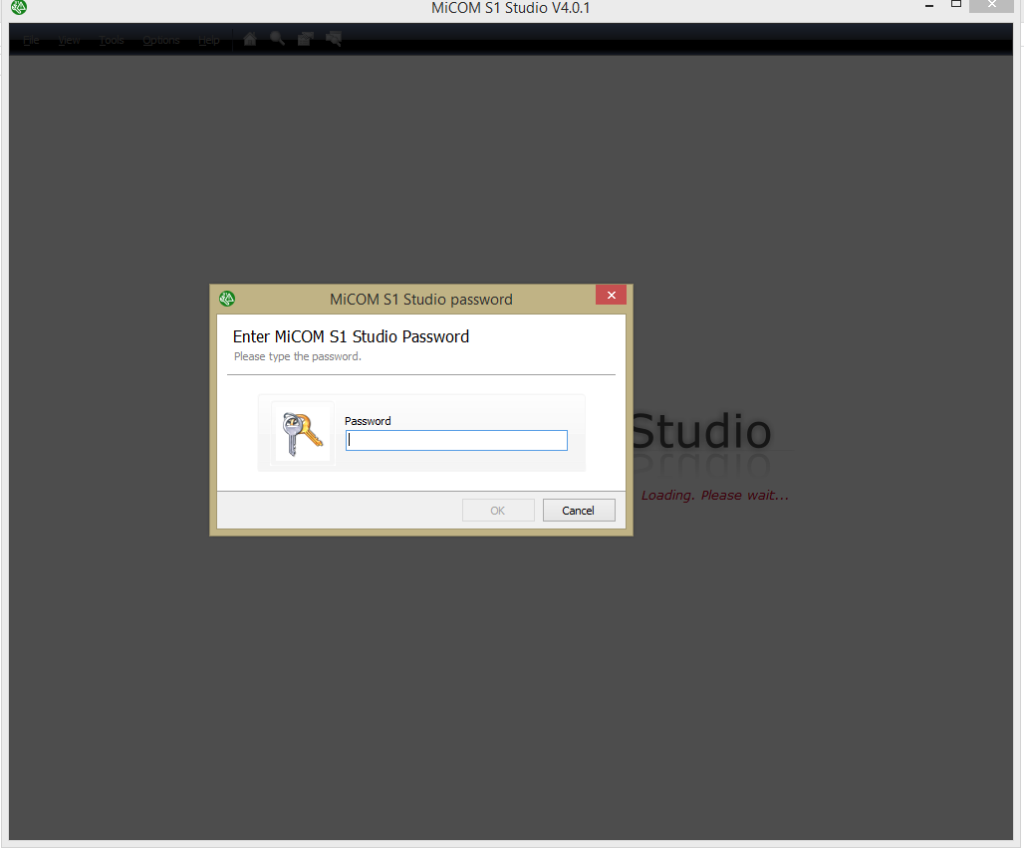 I know that S1 Studio is largely written in .NET, so lets try reflection to see what gives: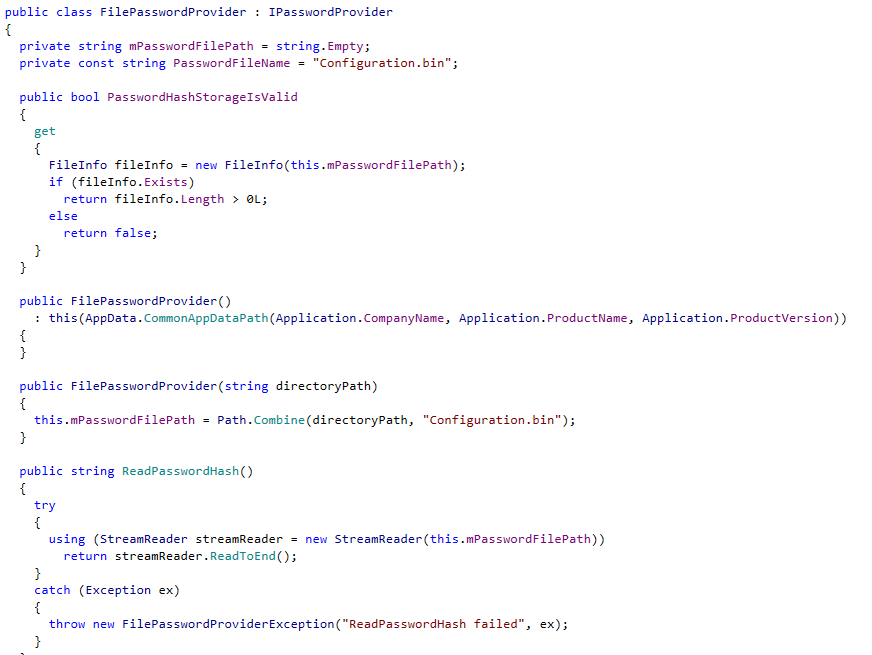 Ok, so we are reading a hash string from Configuration.bin (this is stored in C:\ProgramData\Schneider Electric\MiCOM S1 Studio\13.8.8.1). Knowing the hash obviously won't help me recover the password. Lets try to delete the file...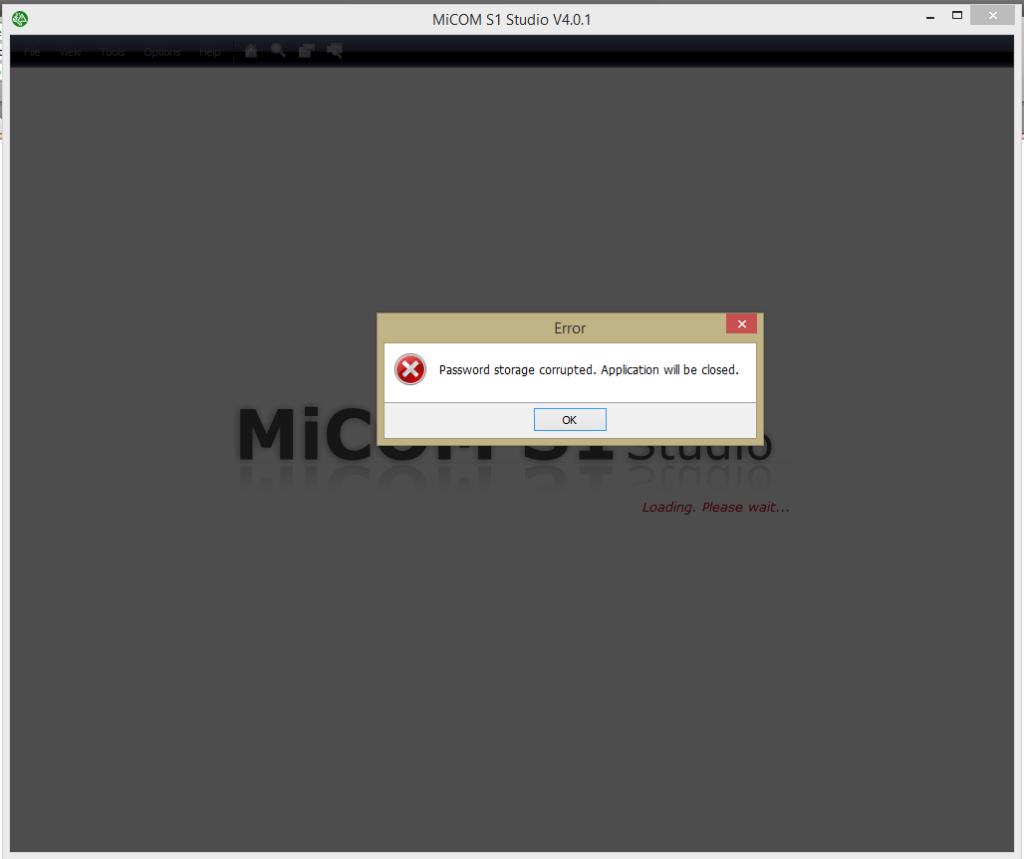 Ok well we can easily replace the hash with a known hash, so lets find the hash code: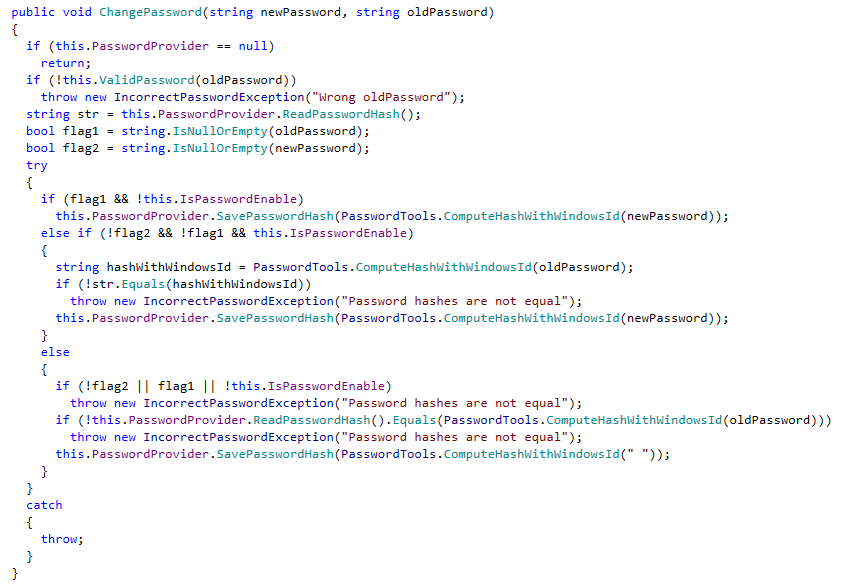 Well this looks pretty straightforward, lets just copy the whole reflected class, and use it to generate a new hash!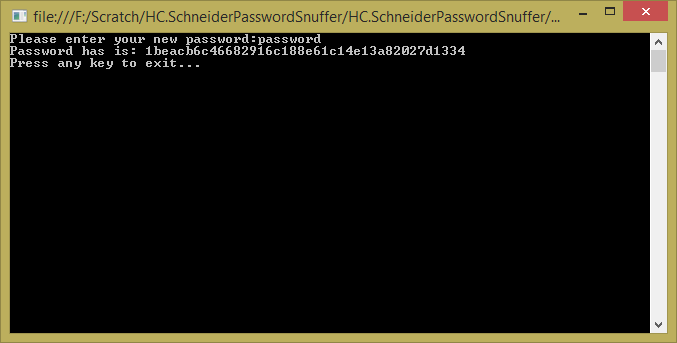 After replacing the hash in Configuration.bin with our generated hash, we can now get into the application! Another option for getting around this would be to find the configuration options for S1 Studio, and manually set the "DisablePassword" setting. I did have a quick look for this, but couldn't find it quicker than it took me to do this!
Download the program here